1400 Manually Operated Steel, Stainless Steel or Brass Tube Cleaning Brushes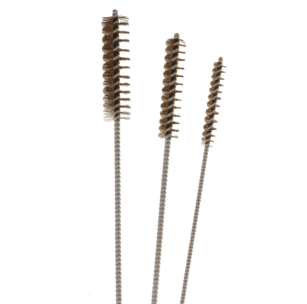 1400 Manually Operated Tube Cleaning Brushes
Our tube cleaning brushes come in carbon steel, stainless steel, or brass. If you need a tube cleaning brush for environments where corrosion cannot be tolerated but stiffness is still required use the Stainless Steel. If less abrasive action is required, use our Brass tube cleaning brushes. All are perfect for cleaning interior surfaces of tubes, internal threads or drilled holes.
Discount Per Size: 3 Dozen-10%, 6 Dozen-15%, 12 Dozen-20%
Ready to Ship
All of our products are in stock and ready to ship. Most orders are shipped the same day!