140/150 Economical Polyfoam Applicator Foam Brush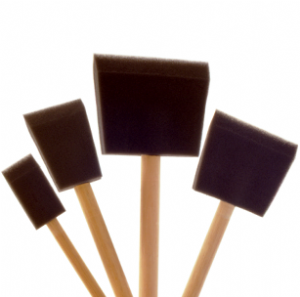 For smooth paint, varnish or oil applications. Often used by artists for background blending. Not to be used in lacquer, shellac or active solvents. Wood handle. Average overall length 7 1/2 inches. 140 series made in U.S.A., 150 import series is less dense.

Discount Per Size:3 Dozen-10%, 6 Dozen-15%, 12 Dozen-20%
Ready to Ship
All of our products are in stock and ready to ship. Most orders are shipped the same day!