313 Car Wash Brush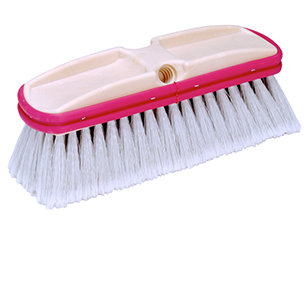 A very durable car or truck wash brush with structural foam block that won't crack or rot when used in water. Grey plastic bristle is flagged on ends to remove dirt with minimum scratching. Rubber bumper protects car or truck body parts from dents.
Use threaded tip handle x-25
Discount Per Size: 2 Dozen-10%, 4 Dozen-15%, 6 Dozen-20%
Ready to Ship
All of our products are in stock and ready to ship. Most orders are shipped the same day!