93 Tampico or Nylon Parts Cleaning Brush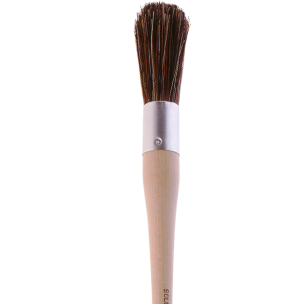 The standard design of this parts cleaning brush has been the same for many years. This heavy duty, all-purpose parts cleaning brush is often used in removing oil or grease from mechanical parts.
Our Tampico parts cleaning brushes are excellent for transferring liquids from container to applications. Tampico is both water and alkaline-resistant. The nylon bristle parts cleaning brush is resistant to swelling and softening when used with acetones, oil, thinners, solvents and most acids.
All bristles are securely set in epoxy. Handle is wood or solvent resistant structural foam.

Discount Per Size: 2 Dozen-10%, 4 Dozen-15%, 6 Dozen-20%
Have a question?
---