P Series All Horsehair, Tin Handle Acid Flux Brushes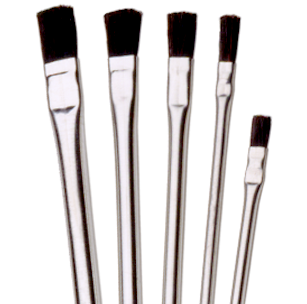 Use the P Series tin handle acid brush or flux brush for gluing, pasting, soldering or acid application. Very popular where one time usage is necessary.
Horsehair bristle is held in place by staple and is double crimped.
Priced per box.
Standard box is 144 pieces (1 Gross).
This item is sold in units of Gross.

Discount Per Size: 3 Gross-10%, 6 Gross-15%, 12 Gross-20%
Ready to Ship
All of our products are in stock and ready to ship. Most orders are shipped the same day!