2269 Commercial Round Black Bristle Marking Brush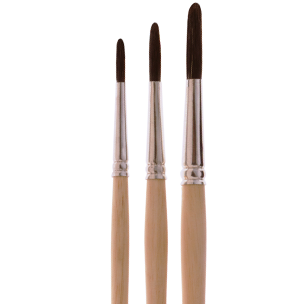 Used by industry for general marking or touch-up purposes and by schools for easel painting. Pure black bristle with tin ferrule and smooth plain white wood handle. Average overall length 13 inches.
Discount Per Size: 3 Dozen-10%, 6 Dozen-15%, 12 Dozen-20%
Have a question?
---