613 Economy Import Wood Handle Toothbrush Style Cleaning Brush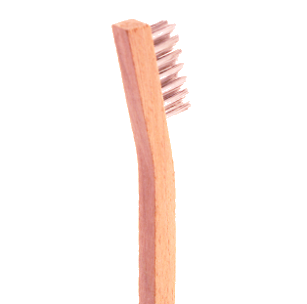 Three rows of bristles by seven, your choice of materials, with bent wood handle approx 7 3/4 inches long. An especially polular welders tool, but very suitable for a variety of cleaning applications. Use stainless steel for maximum abrasive action, brass for less scratching. SW version stainless bristles are wire laced for positive retention.
613B - Brass Bristle 613S - Stainless Steel Bristle

Discount Per Size: 3 Dozen-10%, 6 Dozen-15%, 12 Dozen-20%
Have a question?
---